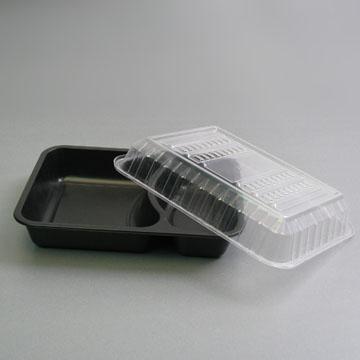 Food Packaging
Food Packaging Products -
Classic Packaging can produces a wide variety of convenient packages and packaging trays for the food industry, in a cost efficient manner. We offer our clients a variety of materials conforming to FDA and USDA standards including polystyrene, polypropylene, PET & PVC. We are manufacturers of vacuum formed food packaging trays and other food packaging materials.
Food Packaging Trays -
We are company where great emphasis is laid on the hygiene and quality of products. We undertake strict measures to ensure that all our food trays are highest in quality and hygiene. Our food trays are manufactured using food grade material only.