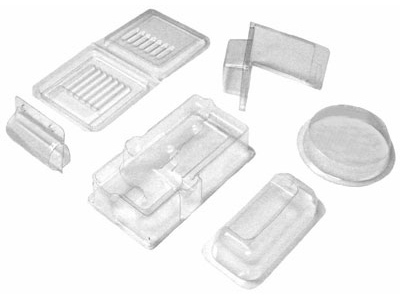 Blister Packing
Blister Trays Manufacturer -
Heat seal blister : The blister is sealed to the blister card by heat and pressure. The card has a heat-activated coating. Sealing requires a blister-sealing unit.
Cold seal blister : We also provide blisters for cold seal format, which is a recent trend in blister packaging. Cold sealing is used as tamper proof packing for specialty industries and specific products, which are heat sensitive.
The Process- Cold seal blister packaging
Cold seal blister packaging is pressure sensitive packing using a blister card and a transparent blister. This blister is trapped in between two pieces of board, which gets bonded under pressure without the use of heat.
Only pressure is required to make a perfect board-to-board bond. We can also use materials such as Mearl, Holographic & other laminated boards for sealing solutions.
Cold seal is used for packing by different industries which include: agriculture products, food & pharma packing, electronic spare parts, stationary, automotive parts, domestic appliances, batteries, promotional packs, greeting cards, to name a few.
This kind of packing is being largely used in the Gold, Diamond & gems trade in a big way where the product has to be seen but also needs to be tampering proof with a certificate with specific numbers.